2 Hour Parties
World Series Splatball Parties are 2 hour events that include Gear Hire, Unlimited Paintballs, Paintball Host, and Party Tables. The schedule for a splatball party is:
Gearing Up: Safety Brief, Equipment Fitting and Lesson (30min)

Game Time: Structured games with a Fully Trained Paintball Host (1 Hour)

Food Time: Use of Party Tables to Feed the Troops & Socialise (30 min)

Unlimited Paintballs
Average player uses 350 Paintballs!

Team Based Games
Including Capture Flag, Check Points, Zombies and more

Action Packed
All games include Unlimited Lives and Unlimited Paintballs

Gear Hire
Face Mask, Splatball Gun, Body Armour

Party Tables
BYO food and drinks welcome

No Minimum Group Size
Bookings of 1 - 150 welcome
Party Prices
Groups 1 to 9
Players
$39.50
Per Person
Groups 10 to 19
Players
$37.50
Per Person
Groups 20+
Players
$35.50
Per Person
A deposit of $15 per player is collected when booking, the balance is then paid on the day. Prices are based on players who attend your party on the day.
START TIMES
OAKLEIGH
Mornings
Afternoon
Evening
9:30am
1:15pm
5:00pm
10:45am
2:30pm
6:15pm
12:00pm
3:45pm
7:30pm
LITTLE RIVER

11:00am
12:00pm
1:00pm
2:00pm
3:00pm
4:00pm*
EPPING

| | |
| --- | --- |
| Mornings | Afternoon |
| 9:30am | 1:15pm |
| 10:45am | 2:30pm |
| 12:00pm | 3:45pm |
View our Locations...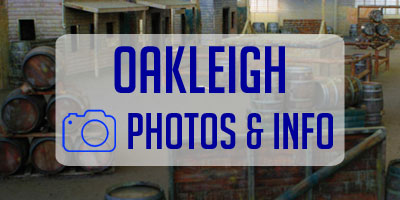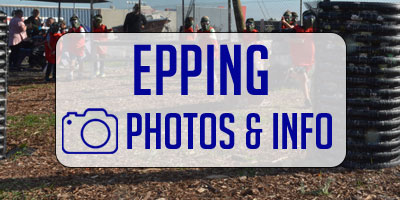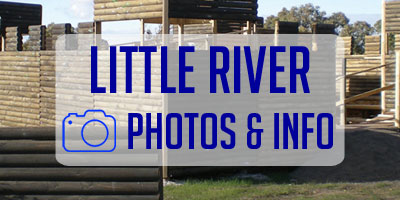 What options are there for food and drinks?
You are welcome to BYO food and drinks into our venues, however we also sell a full range of Soft Drinks, Sports Drinks and Bottled Water. The food options are slightly different at each location:
OAKLEIGH: At Oakleigh the most popular option is a pizza order with Jessie's Pizza in Clayton. We have organised a great discount with Jessie's with Large Pizzas delivered for just $12! They taste great and make catering super easy.

If pizza is not your thing you are welcome to BYO other Food and Drinks as well. Other takeway options that are near by include Subway, McDonalds, KFC and Hungry Jacks all close by.

Oakleigh Address: 9 Hamilton Street, Oakleigh Victoria 3166 Australia

EPPING: Epping has picnic tables groups can use and they can byo food and drinks to the venue (no alcohol).

Epping Address: 41 Miller Street, Epping Victoria 3076 Australia

LITTLE RIVER: Little River has a BBQ facility that groups can borrow (please request when booking to ensure it is ready to go). Groups need to BYO cooking utensiles.

Little River Address: 165-315 Gifkins Road, Little River Victoria 3211 Australia
Are the Games Supervised?
Yes, a qualified paintball referee will host your splatball event. The session starts with the Referee running a safety brief, fitting everyones facemask and teaching them how to use the splatball guns.
Once on the field the Referee will explain the game rules and run the games (ensuring that everyone follows the safety requirements at all times).
Are there tables available for my group?
Yes, there are plenty of tables available for use at both locations. The tables are the large picinic style tables you find at public parks and playgrounds. There are plenty to go around so you don't need to reserve them and there is no fee for using the tables.
What happens if I am looking at bringing a small group?
Small groups are most welcome. With splatball the key to having a fun game is ensuring that there is plenty of paint flying around the entire session. So with smaller groups we simply combine them with other small groups to ensure there are enough players for a great game. When you book we will ask what age your group is and try and combine groups of a similar age as well.
What if my numbers change after I book?
If you require a full booking cancellation then we need 10 days notice to give us a chance to resell the party, however if it is just a matter that your numbers fluctuate, you can make minor player adjustments until the Wednesday prior to playing. We email each group the Monday prior to playing and ask that you update your player numbers by the Wednesday prior, so if you lose a few players we just refund their deposits at that point. If someone drops off after the Wednesday cut off then you are best to recruit a Mum or Dad to fill the place (the kids love a big target!).
Are there any age restrictions?
Splatball is recommend for ages 8+. If you have any players that are just under 8 wishing to play we recommend having parents play as well to ensure they are comfortable on the field and assist with loading the gunsif needed. There is no maximum age to play splatball.
World Series Splatball Parties are the sure way to make sure your Birthday is the most exciting item on the school grapevine. With all sessions including Unlimited Paintballs you can book a party with the ease of knowing there will be no surprising costs on the day (kids cannot rack up a big paintball bill because all the paintballs are included!). At World Series Splatball we organise a lot of parties, so to try and make it easier for you we have answered our most frequent party questions below.
Junior Paintball - Perfect for All Ages
Customer Reviews:
4.8
/ 5 from
434
Reviews
Splatball Paintball is a great activity for all ages. To see what customers of similar aged kids are saying we have grouped our reviews by ages.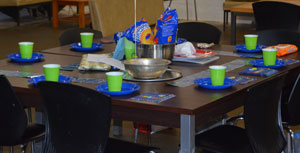 Groups Aged 8 - 9
"My son had his 9th birthday at Splatball and he could not have been happier..."
Review by Dannielle, Aug 2015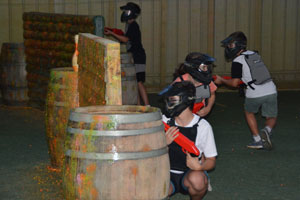 Groups Aged 10
"A great place for a party! All of the kids had a fantastic time and were still talking about it at school the following week...."
Review by Louise, Feb 2017
Groups Aged 11
"Perfect venue for our sons 11th birthday party...."
Review Feb 2017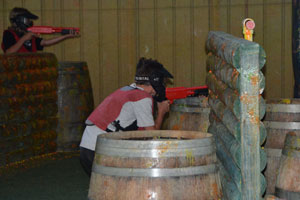 Groups Aged 12
"The group was kept busy for all the time we were there and loved every minute of it..."
Review by Rean, Nov 2016
Groups Aged 13
"Awesome day was had by all at my sons 13th Birthday Party..."
Review by Lee-Anne, Sept 2016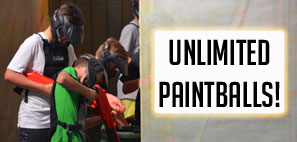 Groups Aged 14
"Fantastic location for a 14yo boy birthday party..."
Review by Michelle, March 2017
Groups Aged 15 & 16
"We were a group of eight 16 year old boys and two dads. Everyone had a great time young and old..."
Review Daryll Jun 2016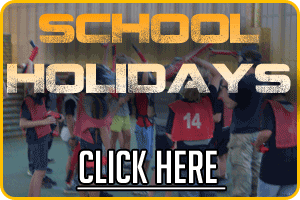 Our Contact Details
Phone: 1300 66 16 50
Email: info@worldseriespaintball.com.au