11th Birthday Party
Paintball & Pizza - Perfect for Boys and Girls!
A Splatball party is the perfect 11th Birthday option for both boys and girls. Splatball is an adrenaline pumping game that will have the kids ducking and weaving as they do battle for splatball supremacy. With UNLIMITED Paintballs and the freedom to self cater, a World Series Splabtall party is affordable, easy to organise and awesome fun.
To read the thoughts of other customers with similar aged kids, we have listed their reviews below:
11th Birthday Party Customer Reviews:
We run hundreds of birthday parties every weekend, below are the thoughts of other customers who celebrated their 11th Birthday Party at World Series Splatball
11th Birthday Party Reviews

Average Rating:

4.8

/ 5 from

839

Reviews

We used World Series Splatball for an 11 year olds birthday. The kids had a fantastic time the staff where very organised. We were there on a rainy day and had to share the common area with 3 other groups so keep in mind there is limited undercover seating space.
by Debbie reviewed on 2019-09-17

Joint party for an 11 year old boy and girl we had 20 kids and they all had a great time. Staff were really good and help ful to al lthe kids. Eating area is massive and the convenience of the local pizza shop delivery made catering easy.
by Andrew reviewed on 2019-03-18

Nine eleven year olds and their 18 year old brother had an awesome time. Lots of excited faces, and all very pumped afterwords.
by Julia reviewed on 2019-02-18

Awesome place to have your 11 year old birthday party. the manager and staff were very helpful. can bring your own food and drinks.
by Nataliya reviewed on 2018-12-04

We celebrated my sons 11 birthday at Splatball. All the kids had a great time. Thank you for making everything run so smoothly.
by Sophie reviewed on 2018-10-29

Was a great day, all the kids had fun we had a group of 6 boys aged 11-12. I was particularly impressed with the organisation, grateful for the safety procedure prior to the game & having the trained specialist with them during. My only real GRIPE would be facilties. Apart from that, was a perfect afternoon... Thank-you world series :)
by Hela reviewed on 2018-10-25

Everything about using WSS was easy, from the booking, confirmation and experience on the day. Friendly staff made this experience a joy and our group of 11 year old girls had a blast. Thank you for helping them have a great day.
by Matt reviewed on 2018-10-23

My son and 10 mates had his 11th birthday party here (actually, we also had his 9th birthday here). They had the BEST TIME ever! I was a bit slow getting organized for a party this year, but WSP was super easy to work with and we had it all organized very quickly. No hassles, no bother. After the party, we used the "pizza service", which was also quick, easy, hassle-free - they were delivered on the time suggested by WSP. I bought our own cake along and forgot the knife, so WSP were happy to loan me one. The kids had a great time. Some of them were a bit messy afterwards, but the paint all washes out. Great fun! Thanks for making it so easy.
by Angela reviewed on 2018-05-28

Great option for 11 year old Birthday Party!! Both boys and girls had a great time!! And for the nervous parent - its VERY safe! Youll have a great time.
by Nicole reviewed on 2018-05-28

Perfect party for a bunch of 11 year old boys!
by Robinson reviewed on 2018-04-16

The kids had a fantastic time celebrating my sons 11th Birthday at Splatball. It was fantastic being able to use the free BBQ so that we could have lnuch ready when the kids came off the field, without having to spend a fortune feeding them. SPLATBALL was amazing fun for the kids and nice & easy for mum!
by Danielle reviewed on 2018-02-26

Great place for boys age11 and up They had lots of fun Staff friendly Highly recommended
by Rania reviewed on 2018-02-19

I took my son and a couple of his friends for his 11th birthday and they loved it, he said it was his best birthday yet!!
by Leesa reviewed on 2018-01-29

Booked Splatball for the third time the 11 year olds loved it, so did the 3 40 something Dads! Great fun for a kids party.
by Nicole reviewed on 2017-12-06

A huge thanks to the staff who made my sons 11th birthday party awesome. The staff were very accommodating and really looked after the younger boys. Would recommend for this age group.
by Melinda reviewed on 2017-11-13

Thanks David and the crew for a great 11 y.o bday party for my son - the boys all had a blast! We had not been before and wasnt sure of what to expect. We booked for a Sunday afternoon and there were plenty of other parties at the same time - its well organised ... our boys were split into different mixed teams with other bday parties which was ok as they had the opportunity to shot people they knew as well. There are tables that you can use and join together for big groups - we took the recommended option of Jessies pizza (free delivery) - very reasonable price and pretty tasty - so only had to bring drinks , chippies and some fruit ourselves which was nice not having to bring lots of things with us for a change. Joined the VIP and got a discount off each individuals overall cost which was a bonus and now my son can come back and play for free for the next 12 months. The boys all came out sweaty and excitedly chatty after their hour - a good sign! As a spectator - it would have been nice to be able to view from a high platform (or TVs ?) around the battle fields as you cant really see anything while the battle is on ... but regardless a great time was had by all - Thanks we will be back :)
by Pip reviewed on 2017-10-10

Great 11th Birthday for my daughter! Fun, fitness and lots of attitude! Especially like that you can bring your own food and drinks. The girls are still raving about it!!!
by Nathalie reviewed on 2017-10-07

Amazing experience for a bunch of 11 year old boys. THANK YOU!!!
by Lisa reviewed on 2017-08-14

My 11 yr old son has now had two birthday parties in a row at Oakleigh World Series Splatball and he and his mates have enjoyed it so much each time. When we handed the invites out his mates were really excited to be going back there again. The kids have heaps of fun and the supervisors/hosts are great at helping and managing the kids...so that means the parents enjoy it too! Thanks for another wonderful birthday party experience.
by Renee reviewed on 2017-07-18

Boys loved it. A really good choice for an 11 year old boys birthday party.
by Karen reviewed on 2017-07-11

Eleven boys around 10-11 years old had the best time. They absolutely loved it. They got to run around and be strategic. Then had cake and party food on the tables there. And it was easier than having them all at our place at that age. Thank you
by Evelyn reviewed on 2017-06-27

Fantastic party for my 11 year old and 16 friends. He said it was his best birthday ever!
by Marita reviewed on 2017-05-23

Fabulous venue for my sons 11th birthday. Thanks for making everything so easy.
by Allison reviewed on 2017-05-02

Matthews 11th birthday party with 9 of his friends - all had an excellent time!
by Daniel reviewed on 2017-05-01

Had my sons 11th birthday here last weekend and the boys all loved it. The staff were friendly and helpful and great with the kids. Parents of the boys that were at the party were impressed too. Will definately go back when its my other childs birthday.
by Cath reviewed on 2017-04-12

My 11 year son had 10 boys at his birthday party at WS Splatball and had a ball. Well run, simple set up, very safe and a lot of fun. Highly recommend
by Grant reviewed on 2017-03-28

Perfect venue for our sons 11th birthday party. All kids had an absolute ball. Great being able to bring your own food aswell. Would definitely recommend!
by Birthday Party reviewed on 2017-02-28

the team at little river were very accommodating and flexible. we had an 11 year old birthday party - everyone had a fantastic time playing. Afterwards we were able to bring along some drinks and snack for the kids which they enjoyed in the picnic area. all up a great success. will be going back again.
by Heidi reviewed on 2017-02-27

We had a wonderful time. All boys and a girl enjoyed the session a lot. Staff at the centre was very helpful and the instructions to the kids were very clear and it helped us a lot.
by Fukari reviewed on 2016-11-29

Thank you Splatball Oakleigh for another great kids birthday party! My 11 year old and his friends absolutely loved the experience.
by Sarah reviewed on 2016-11-07

My sons 11th birthday early that week, he wanted to celebrate with a few close mates. Splatball came to mind. The boys hard a wonderful time, thanks to all the crew for making it a great pleasant first experience. We will return and surely recommend.
by Christian reviewed on 2016-10-18

Having to run my own business looking after Mac computer I am always deprived to spend time during the day with my kids. But I have found an activity that they love and I can participate as well. Staff are terrific and helpful with a smile. Pre-Instructions were clear, precise and easy to understand for all levels. We will be back soon and cant wait till my kids are old enough to graduate to paintball... Chearz see you soon. MF
by Martyn reviewed on 2016-10-05

My son wanted a splatball party, so looked online and booked with you as location was good and set up seemed perfect for an 11 year olds party. We turned up, registration was easy, group of boys were kitted up and shown what to do and then 60 minutes of fun to follow. The set up is so easy for a party, I ordered pizzas from the shop recommended, they turned up on time, boys come out of splattball had pizza then cake that I bought then we packed up and left, easiest party Ive ever had to do for my son. Best part is I asked my son how his Monday was at school today and he said all his friends talked about was his party and how awesome it was! Thank you, we will definitely be back.
by Maria reviewed on 2016-09-12

We had our sons 11th birthday party at Oakleigh splatball. The boys absolutely loved it and I am still getting comments from the parents days later on how much their sons enjoyed it. The staff on the day were very helpful and considerate, from organising the kids to suggesting a nearby pizza restaurant that delivers pizza to the venue. A must for any parent who wants to organise a no fuss, fun and safe event. Thanks to David, Trav and staff.
by Denise reviewed on 2016-08-16

Thanks to everyone for a wonderful time for my sons 11th Birthday party. All the boys had an awesome time. The safety instructions were clear and meant that they all knew what was expected. It was also great having a referee to keep things on track and they were excited to have unlimited paintballs. Everyone was so helpful and friendly - the best part for me was that we could take in all our party food and then walk away! Will be recommending it to others. It exceeded our expectations. Thank you.
by Melinda reviewed on 2016-05-17

Great place for an 11 year olds birthday party, the boys had a great party Im suggesting it to everyone. All the boys loved their T-shirts it was so nice to buy them a treat at such a good price Staff were really nice and happy, a credit to your business. Regards Deb
by Deb reviewed on 2016-05-16

My 11 year old and all of his 11 friends had a fantastic time! :) It was their first time playing splatball and they all said it was "awesome"! One hour of playtime was just perfect. The boys said any more than that and they would have been too tired to enjoy it.
by Michelle reviewed on 2016-03-22

My son had his 11th birthday party at Splatball Oakleigh, he and his mates had a blast. Very stress free for me and the staff were very helpful
by Tracey reviewed on 2015-11-30

My group of 11 year old girls had a great time playing splatball and the staff at Oakleigh were very friendly and helpful. The girls were put in an area with similar aged kids which made us feel very comfortable also. Party tables could be spaced a little further apart ideally as a bit crowded with other groups.
by Gemma reviewed on 2015-11-09

Awesome party for 11 year old boys. Staff were so accomodating & helpful. Thank you.
by Carolyn reviewed on 2015-10-26

Our group of 11 year olds had an outstanding time. Ratings from the boys themselves included awesome best party ever so much fun. thanks
by Carina reviewed on 2015-09-21

My sons 11th birthday party at splatball was great fun- for his dad also.
by Michael reviewed on 2015-08-18

My 11 year old son decided he wanted to have a party at Splatball in Oakleigh. It was so easy... I booked online and someone phoned to confirm and let me know what I could expect on the day. Kids had a blast (literally) and there were plenty of tables available afterward to set up the food... Happy kids...happy parents. Thanks.
by Belinda reviewed on 2015-08-17

World Series Splatball - what a great activity for a birthday party!! 11 year old son and his friends had a blast!! Customer service from the team at Oakleigh was fantastic!!
by Alex reviewed on 2015-08-10

We had an 11 year old birthday party here on the weekend. 13 boys in total and everyone of them loved it! I would recommend this to any parent looking for a party idea. Well run and managed, easy to book and great value for money.
by Henri reviewed on 2015-07-21

Thanks guys, It was a great way to celebrate my son's 11th birthday. We had 13 kids (and a couple of dads) who loved it. Great job.
by Ashley reviewed on 2015-06-29

I highly recommend the Little River venue. We were there for my sons 11th birthday. Ages ranged from 10 up to the Uncles and everyone had a great time. The referee, Libby, was fabulous. She organised a variety of games on different fields like the fort & the car yard to keep excitement levels up, constantly asking what peoples preferences were to tailor the games to our interests. The fresh air was appreciated considering all the running and sweating that was going on. Its a beautiful spot at the base of the You Yangs and well worth the easy hour drive from Melbourne. There is an indoor cafe but we took our own supplies and enjoyed a snack on the tables in the fresh air. I dont think it will be too long before were back again.
by Helen reviewed on 2015-06-17

We celebrated our sons 11th birthday at Oakleigh yesterday. The kids all had an absolute blast, with some of them even saying it was the best party they had ever been to. Easy on the parents as well - the staff were helpful, organised and very, very friendly. Easy process all the way through, highly recommended.
by Christina reviewed on 2015-06-15

We had my sons 11th birthday party here on the weekend. Everyone had a fantastic time and thoroughly enjoyed it. It was the easiest, stress free party I have organised and it is great to find a venue were you can bring your own food. The team at Splatball were extremely helpful. Would definitely recommend to others.
by Justine reviewed on 2015-04-27

Thank you World Series Splatball for an awesome experience!! There are eight thrilled 11 year old boys who have had the best time and have plenty of war stories to compare with their friends at school today. The whole afternoon was so well organised and went so smoothly and we had heaps of fun watching them. Thank you!
by Liz reviewed on 2015-04-13

Unlimited Paintballs
Average player uses 350 Paintballs!

Team Based Games
Including Capture Flag, Check Points, Zombies and more

Action Packed
All games include Unlimited Lives and Unlimited Paintballs

Gear Hire
Face Mask, Splatball Gun, Body Armour

Party Tables
BYO food and drinks welcome

No Minimum Group Size
Bookings of 1 - 150 welcome
Party Prices
Groups 1 to 9
Players
$39.50
Per Person
Groups 10 to 19
Players
$35.50
Per Person
Groups 20+
Players
$32.50
Per Person
A deposit of $15 per player is collected when booking, the balance is then paid on the day. Prices are based on players who attend your party on the day.
START TIMES
OAKLEIGH
Mornings
Afternoon
Evening
9:30am
1:15pm
5:00pm
10:45am
2:30pm
6:15pm
12:00pm
3:45pm
7:30pm
LITTLE RIVER


| | | | |
| --- | --- | --- | --- |
| 12:00pm | 1:00pm | 2:00pm | 3:00pm |
View our Locations...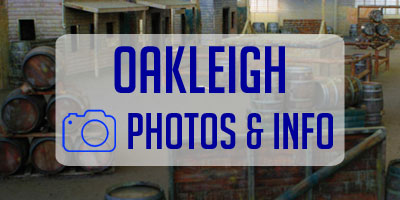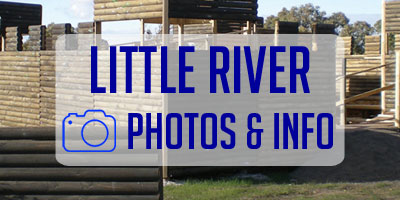 Splatball is a version of paintball specifically designed for kids aged 8 to 16 years of age, although it is still great fun for parents to join in with too. A birthday party at World Series Splatball generally involves facing off against your mates on the battle field, and then reliving it again with some boasting about who shot who over some food and cake after your session. At Oakleigh most groups choose to get Pizza delivered for after their game, whilst at Little River cooking up the BBQ is the popular option.