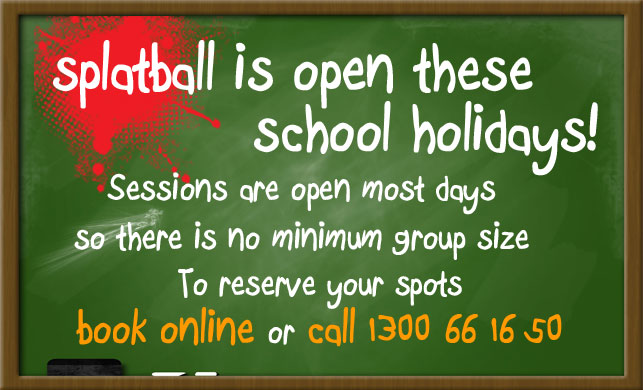 HAVE A BLAST THESE
SCHOOL HOLIDAYS!
No minimum numbers required to play!
Splatball is the perfect way to get the kids out of the house these school holidays. With unlimited paintballs and gear hire for just $39.50 it is also a great way to reward (bribe) them for their good behaviour.
Session run daily and there is no minimum group size. If these times are not convenient then give us a call on 1300 16 66 50 so we can see what options are available.
To reserve your spots on the field click here to book or call 1300661650