13th Birthday Parties
Paintball & Pizza... Perfect!
Destroy your mates with the Ultimate 13th Birthday Party! Our junior paintball sessions include UNLIMITED paintballs, your gear hire and a paintball referee to Host your games. World Series Splatball has 2 locations to choose from - Oakleigh and Little River.
13th Party Customer Reviews:
Here is what other 13th Parties have said about having their paintball party with us
Customer Reviews

Average Rating:

4.8

/ 5 from

839

Reviews

It was so easy to book and organise the staff were incredibly organised and friendly and most importantly the boys who came for my sons 13th birthday had a fantastic time Well definitely be back
by Anthea reviewed on 2020-02-18

Had my sons 13th birthday here. Kids had the best time awesome bunch of people work here. Used the free bbq to cook up some lunch will definitely be going back again. Thanks heaps little river splatball
by Tom reviewed on 2020-02-10

The kids had so much fun at my daughters 13th birthday party that were coming back for my sons birthday in a few weeks
by Maureen reviewed on 2019-09-17

My son had his 13th birthday party at Oakleigh, being typical boys they were loud and running around having fun, the staff were incredibly patient and professional. We will be back again.
by Luke reviewed on 2019-03-25

My son had his 13th birthday party at World Series Splatball in Little River. It was so easy to organise and the host on the day was fantastic. The kids all had an awesome time. Wed love to go back again!!
by Julie reviewed on 2019-02-04

We recently held our sons 13th birthday party at World Series Splatball in Oakleigh. All 8 boys had such a great time and we would definitely recommend it to others of a similar age.
by Carmen reviewed on 2019-01-22

An excellent party for a 13 year old. I didn't have to do anything except order pizzas that were delivered to the venue. Thanks for a memorable party, I will definitely be back.
by Melinda reviewed on 2018-12-10

We had our sons 13 th Birthday at Oakleigh and the boys had a fabulous time! We purchased the VIP pass and had the pizzas delivered to the venue. Highly recommend it! Thank you Word Series Paintball! We are looking forward to some school holiday fun.
by Rachel reviewed on 2018-11-29

We had our sons 13th birthday at Oakleigh Splatball with 14 of his mates. From my first contact through to the finish all the staff were great and I could highly recommend heading there for a party.
by Andrew reviewed on 2018-11-12

Our son had his 13th birthday party at Splatball with a group of 15 boys. They all had such an awesome time and especially liked the Zombies vs Humans themed game. The boys were so excited at the end and were thanking us for such a great party, followed by messages from parents that their sons were raving about it! The party was well hosted with a number of games for the boys to verse each other in their teams. The VIP pass also saved us quite a bit of money. Thanks for a fantastic party! Couldnt be happier!
by Christine reviewed on 2018-10-29

What a fantastic venue for my sons 13th birthday party. The boys had a blast!! It was also great to be able to use the BBQ and picnic area as well. All in all it made for an awesome birthday. THANK YOU!!!
by Rebecca reviewed on 2018-10-23

Great day out, nine 13 year olds loved the challenge and had a fun day out. See you again another time with my youngest son!
by Michelle reviewed on 2018-09-18

Best birthday part ever. 13 year old boys had a great time. Cafe was great! Thanks so much for a great experience.
by Sandra reviewed on 2018-09-10

We had our sons 13th birthday party at World Series Splatball - Little River. Staff were organised and the intro briefing was detailed and but with elements of excitement. The boys really enjoyed themselves when they got onto the field. Great day for all, would highly recommend.
by Lynda reviewed on 2018-09-10

We had a fantastic time. The staff were fantastic and the boys loved the game. Giggles all around. Thanks for making my sons 13th birthday extra special.
by Donna reviewed on 2018-07-30

Our 13 old boys absolutely loved it!!
by Melinda reviewed on 2018-06-18

My son had a great time for his 13th birthday party - great service and great value!
by Anna reviewed on 2018-06-18

We had 21 people for a splatball 13th birthday party and it was fabulous! All the kids had a blast, we had pizza delvered from Jessies pizza for catering straight after which was perfect! Many of the kids were saying it was the best party ever!! Thank you splatball for making it so easy and so much fun!
by Jackie reviewed on 2018-05-14

We recently had my sons 13th birthday party at Oakleigh Splatball and it was a perfect venue and activity for a dozen 12/13 year old boys! The staff were enthusiastic and patient with the boys and I was thrilled at how easy it was to host such a party. Becoming a VIP member brought the costs down and it will definite be a favoured holiday activity in future months. Special thanks to Travis who handled my many questions prior to the event.
by Amanda reviewed on 2018-05-01

Fantastic day for our sons 13th birthday party. Great group fun experience with not much pain would definitely recommend this as a fun party for kids they all came away talking about who try shot & how many times & where they got shots themselves. All the other kids went home at the end of they day with me getting messages from their parents of them saying how good it was so well worth it all. Would have been great to have been able to go to more than just one playing field but timing just didn't work out. Reasonably priced too for the cost involved in running the centre. Thanks for giving us a great party for my sons 13th birthday.
by Jacquie reviewed on 2018-04-30

We held my sons 13th Birthday party on Saturday with 25 kids. The staff were friendly and helpful. Having pizzas delivered made it all really easy and the kids all had a great time. I have no hesitation in recommending World Series Splatball!
by Kirly reviewed on 2018-03-26

We had 9 13 year old girls who were all a little tentative about the whole concept. At the break time they all came out with huge grins saying how much they enjoyed it. A great time was had by all
by Melissa reviewed on 2018-03-19

Was for a 13year olds birthday. The kids loved it. Excellent choice for a childs birthday........ Great venue, great staff. No complaints at all
by Rob reviewed on 2018-03-05

A fantastic venue for a birthday party of any age. My son and his mates thoroughly enjoyed his 13th birthday today. The staff were helpful and the function is really well organised. Thanks for making my son's special day a great event.
by Jacqui reviewed on 2018-03-05

My son had his 13th birthday party here on Sunday. The communication was great and all the boys had a fabulous time. The venue was easy to find and the guys running the sessions were helpful and friendly. I will definitely be coming again. Thanks for an excellent party!
by Anne reviewed on 2018-03-05

We had a mix of adults and children under 13 and had a ball! The pellets might sting slightly when they hit but youre too busy concentrating on your next target! Great value with an hour of games and fun for everyone. Well be back!!
by Judy reviewed on 2018-01-08

My 13 year old son and his friends (ranging 12 - 13 years) had an absolute ball playing Splatball last weekend. Before we got there, we thought it may have been a bit too tame for their ages but we drove an hour home and the kids didnt stop talking about how much fun they had and all the things they did during their time on the field. It was perfect...I cant recommend this activity highly enough for a fun and energetic hour of absolute entertainment. My hubby and I could of watched them on the field or joined the game as well but we opted to enjoy a relaxing hour in the bush setting sipping coffee and delighting in a nice afternoon tea from the cafe...WIN WIN......
by Sharon reviewed on 2017-11-01

Our 13 yo boys had a blast and the dads did too. My husband thought it would be boring for him but found it more fun than expected. Very well organised and a great place for a teenage party. Thank you
by Aly reviewed on 2017-10-10

We had a group of 8 girls for my daughters 13th birthday party, i phoned before booking online and the guys were really helpful, explaining everything, they then followed up with several emails and phone calls and they make sure you are put into a group of similar age. The girls had a absolute blast and i was so surprised how the paint didnt stain. i was impressed with how organised and how professional. I would definitely be back
by Julie reviewed on 2017-09-25

My daughter had an absolute ball here for her 13th birthday party. I will definitely recommend this place to our friends and families for either a birthday party or just some fun.
by Robyn reviewed on 2017-09-25

My son had a great time with his friends for his birthday. I highly recommend WSS for a 13 yo birthday activity. Thank you for being so helpful with making the booking.
by Emily reviewed on 2017-09-19

Had a 13 year old birthday party at splatball which I would like to highly recommend. All the boys had a great time and my 18 & 19 year old loved it also. The staff at splatball were really helpful and it was a relaxed environment
by Trish reviewed on 2017-06-27

David and his team at Little River Splatball were awesome. Everything ran smoothly and the kids had a fantastic time. Thanks again for making our sons 13th birthday one to remember.
by Soph reviewed on 2017-06-12

Took my son and his 3 friends.Very cold day but boys had a great time and loved it. Bruno organised with yummy pizza and chips and I took the rest of food.Great idea for 13 year old..joined my 4 up with a bigger group so plenty of people to have the game with.All in all..great day and boys came home pumped!
by Fran reviewed on 2017-06-04

Thanks for a wonderful day. We celebrated a 13th birthday with 9 kids having the best time. Everyone wants to come back soon and are already talking about booking a paintball session when theyre old enough.
by Michael reviewed on 2017-05-30

My daughter and 15 friends had a great time at Splatball on the weekend for her 13th Birthday. The staff were very accommodating to our needs and did everything to ensure that all of the girls had a great time.
by Melissa reviewed on 2017-05-29

It was very easy to organize and very well ran. The boys had fun and there was no stress for me!thanks
by Vicki reviewed on 2017-03-07

My 13 yo son & his friends had lots of fun at his Splatball party.
by Libby reviewed on 2017-03-06

In the exact words of my 13 year old son, who had his party there: "It was a great experience. And I would definitely come back here again. The fortress area was quite impressive, and I found a really good sniping spot in the towers of the fort! Thanks for the fun time, and the safety." (Mums note: All the kids had a great day and havent stopped talking about it. The Dads were very impressed - and sad not to be playing - and are already organising a boys day out for Paintball)
by Ethan reviewed on 2017-02-27

My boys and their friends have absolutely loved doing this for their birthdays! All the kids invited were so excited to be doing splatball that everyone was talking about their party! Best time ever!
by Leanne reviewed on 2016-09-28

Awesome day was had by all at my sons 13th Birthday Party. World Series Splatball is very well managed with excellent, friendly and accommodating staff. Great Experience. Would highly recommend.
by Lee-Anne reviewed on 2016-09-12

Our under 13s boys footy team, had a fantastic end of season break up at splatball! They all had so much fun. The staff were all very helpful, so was an easy activity to organise. Its great being able to bring your own food too!
by Maryanne reviewed on 2016-09-05

Awesome place for a 13th birthday! The boys loved it and the staff were brilliant. An easy party to have, just bring a cake!! We got the $5 pie and drink deal and that was good too. Thanks for a great party!!
by Laurinda reviewed on 2016-08-30

Kate had her 13th birthday here on Saturday and the children loved it although they were all very sore lol I have to give Bruno in the cafe a shout out as the homemade food he provided for us was amazing and nothing was too much of a hassle for him. Thankyou!!
by Vanessa reviewed on 2016-08-22

Great venue and activity for my sons 13th birthday party. The kids all had an absolute ball and have been talking about it non-stop ever since. Would definitely recommend.
by Mary reviewed on 2016-06-30

My son celebrated his 13th birthday last Saturday. He had 11 friends come along. They all had the best time, was run very professionally. They all cant wait to go back !! I highly recommend this birthday venue, the kids are the ones you have to go by and they still havent stopped talking about it. Was fantastic
by Katrina reviewed on 2016-06-06

My son along with his two brothers and a couple of friends celebrated his 13th birthday at Splatballon Saturday. They had a fantastic time, so excited and they ran the whole time. Would definitely recommend. Lots of fun, they still havent stopped talking about it.
by Andrea reviewed on 2016-05-30

We had our Sons 13th birthday party here - Needless to say, they had a ball and loved it - Daniels 17 year old brother and his two mates also joined in and let me just say, they are all still talking about it 2 days later - Also great to be able to bring in your own food and drinks - thanks David and Travis - great time had by all.
by Elizabeth reviewed on 2016-05-17

My daughter recently had her 13th birthday party at Splatball Little River. I was a little anxious because we were breaking away from the usual girly girl type party but all of the girls thoroughly enjoyed the experience. We only had a small group so our girls were joined up with other players to make the games more exciting (in our case a boys 13th which made them even more excited). They games were well run, the set up was excellent and Id recommend this for anyone planning a party for children or teens.
by Rebecca reviewed on 2016-05-04

Had my sons 13th Birthday Party with 10 of his mates. Very relaxed atmosphere that was very organised. Tables available to set up food/drinks. Staff were pleasant and helpful. Most importantly, my son had a great time along with his mates. Would recommend for a party.
by Gabriella reviewed on 2016-03-21

Great venue for a party. Staff very helpful and friendly. My son had the same party last year and was just as happy with it all this year (as were his 13 year old friends!). Thank you
by Lisa reviewed on 2015-12-13

Splatball kept 25 boys and girls entertained. They were hot, sweaty and exhausted by the end. They all loved it!! Even the few who were very reluctant at the start couldnt get enough of it. Highly recommend it. The staff were great at organising the 12 and 13 year olds and were excellent at keeping their attention.
by Joanne reviewed on 2015-12-07

Brilliant for 13 year olds. Communication was great throughout booking process and boys had an absolute ball.
by Trish reviewed on 2015-11-09

What a great time the boys all had celebrating my sons 13th Birthday. They all kept telling me after they finished playing how much fun they had and comparing their Hits that they had splattered on them!
by Sandy reviewed on 2015-11-09

We had a party for my 13 year old at Oakleigh last weekend. The whole party had a great time, even in the heat. The building was surprisingly cool which was a relief. It was really well organised with a couple of other parties happening at the same time of similar age. Each party was divided into two groups and then everyone went into the arena. There are a number of different areas, the one our party went into had some old cars and piles of tires to hide behind. So the kids enjoyed sneaking from pile to pile and shooting the opposition. Staff are in the arena with the kids so you dont need to play. During the hour in the arena they played 6 different games, with a drink break in the middle. Another great thing is that you can bring your own food, and there are plenty of tables. So one of the best parties we have had and well worth the 40+ min drive there.
by Jacqui reviewed on 2015-10-06

My son had a fantastic time at his 13th birthday party at Splatball. The organisation of the party couldnt have been easier. Once at the venue the staff were fantastic and well organised. The picnic tables make it fantastic for giving the kids food and drinks afterwards - not many venues will allow you to bring your own food these days.
by Robyn reviewed on 2015-09-08

On Saturday 22nd of September we celebrated my sons 13th birthday party at your venue. The boys had an amazing time and so did the adults. I highly recommend your venue for children as well as for adults. The only issue I had on the day was that I read beforehand that no food or drinks are allowed in the premises so due to this I had to order Pizza from Pizza Hut and bought soft drinks that cost me more than I expected. If I knew before hand I would have organised my own food and drinks which would have saved me some money. By the way I have a suggestion, you should consider having a popcorn machine on the premises.
by Sophie reviewed on 2015-08-26

James had a fantastic 13th birthday party at Splatball. The feedback from his 10 friends who played was all positive - they all had a great time. The only complaint was that they would have liked to have played for even longer! I was impressed with the level of supervision provided by the friendly team at Splatball and their concentration on having fun in a safe environment. Pizzas from the nearby Pizza Hut, drinks and birthday cake - how easy is that! One of our most successful parties ever!
by Sheena reviewed on 2015-08-03

Who would have thought that a gaggle of 13 year old girls would have had so much fun...great to have something a little out of the ordinary for a teenage party. So well run, so easy to organise (and no mess to clean up at home)!
by Peta reviewed on 2015-06-22

My 13 year old son had a great time with his friends - came off the field with big smiles. A very easy party, thanks!
by Karen reviewed on 2015-06-02

Great Staff, Great communication from the time we booked online to confirmation phone call. Had a party for my 13 year old Son and 9 of his friends, they had a blast. Thank you
by Chaim reviewed on 2015-06-01

What an awesome idea. My son had his 13th birthday party here and he and his friends loved it. The referee was fantastic, the games were great, the boys cannot stop talking about it. We highly recommend it. Thank you so much
by Jenny reviewed on 2015-05-26

We had my sons 13th birthday party here and all the boys had the best time ever - it was very well run
by Heather reviewed on 2015-05-14

Awesome 13th Birthday for our son and his friends. Highly recommended!!!
by Carolyn reviewed on 2015-04-14

My son invited 7 mates to celebrate his 13th Birthday at World Series Splatball on Saturday. He said it was the best party hed ever had! He and his mates had so much fun - now they cant wait to get old enough to play the adult version (even though they know it will hurt if they get hit!). The dedicated party host made sure all the boys had fun and there was nothing I had to do except enjoy a coffee and watch from behind the safety net! I especially liked the relaxed atmosphere towards bringing your own drinks and snacks for the boys to enjoy after the game. Thank you so much for a great day!
by Karen reviewed on 2015-03-31

I highly recommend World Series Splatball. My son celebrated his 13th birthday party with all 20 friends.We had our own private session. It was fantastic! His words were "BEST BIRTHDAY PARTY I HAVE EVER HAD!" Great service, with loads of fun! We will definitely go back! Thank you to all the staff! Keep up the good work.
by Tery reviewed on 2015-02-24

I took a group of six 13 year old boys and they had a great time. Splatball was lots of fun, parking easy and lots of tables to put snacks and gear. Highly recommended.
by Ann reviewed on 2015-02-16

My son had been pestering me for a splatball party for a couple of years now and this weekend he had seven friends to WorldSeries Splatball for his 13th party. They talked about it all evening long - they had a fantastic time.
by Karen reviewed on 2015-02-16

We came with 10 boys ages between 12 yr to 15 yrs for my sons 13th bday. It was so much fun, the boys couldnt stop talking about it, our game supervisor was fantastic, its very hard to keep control of a bunch of teenagers but she did a great job. It was great to be able to go in and watch and take videos and photos. It will be a memory they will have for a long time. Thanks for a great day out.
by Kim reviewed on 2015-01-27

My 13 yr old had a great time playing Splatball. The staff were friendly, helpful and safety focused. We ordered pizzas from Pizza Hut around the corner and they delivered with cold soft drinks and plastic cups. We bought our own birthday cake. Easiest birthday party ever!
by Therese reviewed on 2014-12-16

My mates and i had a great time doing Splatball. I had been there before for a party and enjoyed it so much which is why i wanted my 13th party there. I think we will be back.
by Hayden reviewed on 2014-12-15

Unlimited Paintballs
Average player uses 350 Paintballs!

Team Based Games
Including Capture Flag, Check Points, Zombies and more

Action Packed
All games include Unlimited Lives and Unlimited Paintballs

Gear Hire
Face Mask, Splatball Gun, Body Armour

Party Tables
BYO food and drinks welcome

No Minimum Group Size
Bookings of 1 - 150 welcome
Party Prices
Groups 1 to 9
Players
$39.50
Per Person
Groups 10 to 19
Players
$35.50
Per Person
Groups 20+
Players
$32.50
Per Person
A deposit of $15 per player is collected when booking, the balance is then paid on the day. Prices are based on players who attend your party on the day.
START TIMES
OAKLEIGH
Mornings
Afternoon
Evening
9:30am
1:15pm
5:00pm
10:45am
2:30pm
6:15pm
12:00pm
3:45pm
7:30pm
LITTLE RIVER


| | | | |
| --- | --- | --- | --- |
| 12:00pm | 1:00pm | 2:00pm | 3:00pm |
View our Locations...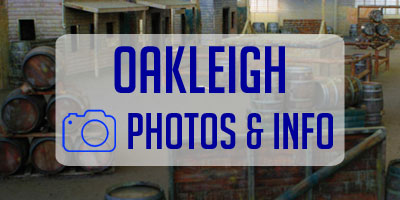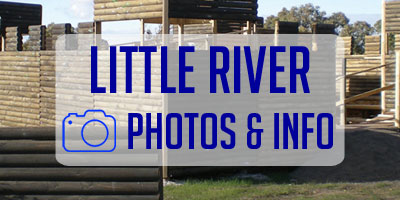 Splatball is the junior version of Adult paintball. It is perfect for 13 year olds, as just like with adult paintball, players enjoy the fun of hunting down their mates and shooting them with paintballs, but with modified equipment designed for the under 16 ages.