Paintball Parties
A Splatball Birthday Party is an adrenaline pumping party that will have the kids ducking and weiving as they do battle for splatball supremecy. It is ideal for 12th Birthday Parties for both Boys and Girls. Sessions are run by a Paintball Host and include UNLIMITED Paintballs, as well as the freedom to self cater. A World Series Splabtall party is affordable, easy to organise and awesome fun.
To read the thoughts of other 12th Birthday Party customers look at the reviews below:
12th Birthday Party Customer Reviews:

Average Rating:

4.8

/ 5 from

839

Reviews

My son had his 12th birthday party here and all the kids had lots of fun. Erin did a great job keeping all the kids under control making sure they all played safely while still having a good time. We brought food to have in the picnic area afterwards. There are lots of tables so theres room for everyone. All staff were super friendly and helpful. I also really appreciated the various goodquality invitation templates on the website.
by Barbara reviewed on 2019-12-17

We had our sons 12th birthday party at Oakleigh. All the kids enjoyed themselves and had a great time. The whole thing ran smoothly and on time and with pizza delivered it couldnt have been simpler. Thankyou
by Lisa reviewed on 2019-12-10

Our Son has his 12 birthday party with 10 mates and they had a blast. Great venue for a boys party. Plenty of table provided for lunch or dinner afterwards. We ordered Jessie Pizza which was a hit. Thanks to the Staff for helping us have a great afternoon
by Tracey reviewed on 2019-08-28

Six 12 year olds had a great time playing Splatball. It was well organized lots of fun for the mand plenty of tables for self catering after the games.
by Lorraine reviewed on 2019-03-23

We had a group of 20 boys 12-13 years old on Saturday night 5-7pm for my sons birthday party. His feedback was best party ever!! He was disappointed that he didn't have any bruises, but found one this morning, so all is good!! I am certain that they will all be comparing war bruises proudly at school today! The group leader was awesome, got all the boys involved, even the ones who were a bit hesitant. We got T-shirts instead of Lolly bags, which went down a treat, and at only $7.50 each, a great memento for all the boys. The roomť was a great space for messy & boisterous boys for pizza & cake, very basic but just right. The price was fantastic for a large group. All in all we had a big group of very happy & sweaty boys! I bet they all slept well that night! Staff were friendly and helpful right from booking to walking out the door. We would definitely recommend this little hidden gem tucked away in the industrial area of Oakleigh. Oh, and the pizza was cheap but delicious, not a crumb left.
by Catherine reviewed on 2018-11-26

Great for a 12 year boy birthday party if looking for something different
by Lisa reviewed on 2018-11-07

We could go for another hour was all I heard when the 20 kids at my daughters 12th birthday party finished their session! They had a great time - they loved the games and the adrenaline-filled action! Definitely would go back.
by Adele reviewed on 2018-10-23

Great, from booking right through. Perfect for a 12 year old birthday party. Would highly recommend this!
by Audrey reviewed on 2018-09-17

Had my sons 12th birthday here, the boys had a ball. Great staff, great place
by Michelle reviewed on 2018-07-24

My 12yr old son had a great day at Splatball for his Birthday. Everything was so easy to organise. Staff were super helpful and friendly. Would recommend to anyone looking for a fun day out or Birthday Party idea.
by Kelly reviewed on 2018-06-06

My son had his 12th birthday party at Splatball. All the kids had a great day. It is well organised and easy for us parents. Bring along some snags and bread and a cake and everyone is happy.
by Donna reviewed on 2018-05-28

Great fun for 12 year old boys
by K reviewed on 2018-05-28

What a great venue and party location for a 12th Birthday celebration for my son. It was super easy to organize and the boys all had a fantastic time. The fact that there was no party minimums; you could self cater or order a delivery of pizza (which is what we did) all made this an even more awesome place for a party. The group leader was very good at his job and kept the boys engaged, entertained and behaving. Thank you for a great morning.
by Olga reviewed on 2018-04-16

My 12 year old invited 9 friends to paintball for his birthday party yesterday. Suffice it to say, I had 9 parents calling or texting last night to say their kids had an absoloute ball. My son, the birthday boy, said it was the best party ever! The instructor was fabulous and gave clear instructions to the boys who were all first-timers. It ran on time and I can honestly say was money worth spent! Thanks so much to all the staff who helped the party run efficiently and most importantly gave the boys such a fun afternoon! Would highly recommend this to family and friends!
by Miriam reviewed on 2018-03-26

Had a great day, This was for my sons 12th Birthday and his 9 yo brother came with him. Adults, teenagers and children all played nice and practiced safety instructions accordingly. Back next year for 10 yo Birthday. Thanks
by James reviewed on 2018-03-19

We took 20 girls to celebrate a 12th birthday party for my daughter and we had two adult captains of the teams. With these numbers we had our own playing field! Everyone had such a cracking good time children and adults they are all raving about it! Safety systems were great to see in operation. Thanks so much World Series Splatball!! We will be back!
by Sam reviewed on 2018-03-19

An awesome party for 12 to 13 year old boys who need action packed fun. Very easy to book and organise. Friendly and professional staff who managed a group of close to 50 over excited boys for my sons party. Not an easy task! The boys had a great night. Thanks so much!
by Michelle reviewed on 2018-03-05

Thank you David! Sienna had a fantastic 12 yo bday party with you guys on the weekend. Everything was streamlined and was and the kids had a ball. Price was great and communication too. It is our second time through as we had my sons party there too. Looking forward to trying the big kids zone too!
by Wendy reviewed on 2018-02-26

This was booked for my sons 12th Birthday every the kid loved it!!! If hosting a party I would recommend telling the kids to wear old clothes and runners and if its hot wear shorts. Also if you are responsible for other peoples kids you should know that sometimes the balls dont splat so there were a couple of bruises but nothing like paintball and it didnt seem to worry any of the boys. I would 100% recommend this for 12th party.
by Claire reviewed on 2018-02-05

This was a absolute ripper!!! The thought of what to do for a 12 Birthday party had me stumped for ages. Booked in with the guys at Splatball. Problem solved. Great bunch of guys to deal with as well. Service was great. Everyone had a blast, kids and adults. Even the X partner was happy. Will be booking many more events in the future. I rarely take the time to provide feedback but this was so good, I felt I had to. Thx Team Splatball for a great day. Brett.
by Brett reviewed on 2017-12-19

Had a great experience doing paintball for my sons 12th birthday party.Had a amazing time, great customer services,friendly staff ,value for money,Would definitely recommendđź'Ś
by Maheshika reviewed on 2017-11-08

Fun, easy party to organise for my 12 year old. They had a blast!
by reviewed on 2017-09-18

I book my sons 12th birthday and all the kids and some adults including me joined in as well had an absolute ball. The staff were fantastic and very friendly. Thank you all very much.
by Imren reviewed on 2017-06-06

We held a 12th birthday party at Splatball Oakleigh and the kids had a ball. It was a great party and we got rave reviews. Staff were professional & kept them all under control. Pizza order turned up exactly on time too. I would recommend it.
by Kimberley reviewed on 2017-05-15

My tribe of 12 year weekend warriors still have post war smiles after their visit to Oakleigh Splatball. Great organisation and clear safety instruction and adhesion by staff. Thank you. We will be back. ( if cold bring your woolies- its a drafty factory but perfect for its operation.
by Jane reviewed on 2017-05-15

We had 10 boys celebrating my sons 12th birthday and they had a great time. The fact that we could bring our own nibbles, cake etc and order pizzas for them was also great.
by Jo reviewed on 2017-05-11

Such a great activity for a 12th birthday party. The boys loved it and were exhausted. It all ran smoothly from start to finish and it was a wonderful option to have pizzas delivered to the venue. I would highly recommend it.
by Kathryn reviewed on 2017-04-03

I organized splatball as a birthday surprise for my husband along with a few other friends. We were 17 people including children and everyone thoroughly enjoyed. Our referee was amazing and all staff were very helpful. Would love to go back.
by Sharda reviewed on 2017-03-21

My son had his 12th bday party at splatball in Little River on the weekend. I can highly recommend this venue as they all had a ball. The session was well organised and insructions explained clearly to all the kids. The emphasis on safety also a plus with the kids. You can bring your ownfood and drink as we did or have the party catered. The outdoor setting for the splatball was super fun for the kids
by Cheryl reviewed on 2017-03-07

Great, easy activity for active boys! Really loved being able to order in the pizza and bring along own cake. Thank you!
by Ruth reviewed on 2017-01-30

My son had his 12th birthday party at Splatball and all the kids loved it - including the dads! The unlimited splatballs was a major drawcard for me as well as the option of bringing my own party food. Very well organised with safety being paramount, the kids had an awesome time. Thanks very much. Highly recommended and we will be back!
by Cazz reviewed on 2017-01-23

Great venue for Birthday Party, very friendly helpful staff. The group was kept busy for all the time we were there and loved every minute of it, great courses with fun intense games. Thank you for a very fun filled day
by Rean reviewed on 2016-11-28

The facilities and supervision was excellent. Our boys had a fabulous time.
by Ross reviewed on 2016-10-18

Kids had a great time. Staff were very good with the kids. Have you considered putting in creating a little cafe style set up. Was not much I could offer the parents.
by Anne Maria reviewed on 2016-10-05

This is our second time coming to Oakleigh Splatball and the boys were really happy and enjoy doing this. Location is great and easy to get to. I would be happy to recommend your paintball to my friends. Look forward to coming back next school holidays. Thank you.
by Deanne reviewed on 2016-10-04

My son celebrated his 12th Birthday with his friends. They had a great day!
by Samantha reviewed on 2016-09-29

My son had his 12th birthday party with 11 of his friends here and they all had an amazing time. The venue and staff are great and safety is a high priority. My son is already asking when he can go back.
by Anonymous reviewed on 2016-09-13

Had a joint 12 year old birthday party where the boys had an awesome time. We were able to bring in our own food and drinks which made things a lot easier. Staff were very friendly and super accommodating. I would not hesitate to hold another party there. In fact already planning our next event.
by Sam reviewed on 2016-08-22

FANTASTIC! 10 boys for a 12 year old birthday party and they had the best time! Would definitely do it again.
by Natasha reviewed on 2016-08-09

My son had his 12th birthday party at World Series Splatball. The nine boys and one girl had an absolute blast of a time and talked about their experience for hours afterwards. The staff were professional and helpful, and the kids loved all the different games the instructor had them play during their one hour session. Although its expensive, we would definitely choose this option again for a birthday party
by Lara reviewed on 2016-08-02

Dear David, My daughter had her 12th birthday party on the weekend which included boys and girls. The party was a huge success. Both parents and the kids had a great time.The staff were exceptionally helpful from the initial email enquiry to the conclusion of the party. Nothing was too much trouble. Thank you for a wonderful experience. The only thing that would have improved the night would have been some on the field pictures, but none of us were prepared to suit up!
by Bridget reviewed on 2016-08-01

My son had his 12th birthday party here during the school with 6 of his school friends and they had a blast. My son was also here two days earlier for another friends party. So 2 splatball parties in 3 days, I dont think hell ever get enough of it. He loved very minute of it. Would highly recommend it.
by Thomaista reviewed on 2016-07-11

We had my sons 12th birthday party here and it was amazing, the staff we great with the kids. It was organised and a well run business. I would have not hesitations in recommending splatball to lol my family and friends. Well done !!!
by Sharon reviewed on 2016-07-03

My 12 year old and his friends (boys and girls) had a ball. I think the warfare and tactics are a really important learning and developmental experience and they love it. There was a lot of chatter on the drive home about their tactics, wins, strategy and all in good humour. The instructor was fantastic, establishing a clear, no - nonsense set of rules which you could tell the kids really respected. Thank you, we will return.
by Lara reviewed on 2016-05-17

Splatball was the perfect choice for my 12 year old sons birthday, the kids had an awesome time and have many amazing stories and memories from the day. The venue was clean well set out and accomodating for not just our party but at least 2 others plus many other players. I definitely recommend this as an option for birthday parties and we will be back later this year for my other son :) Thank you so much for so many memories
by Jodie reviewed on 2016-05-17

My 12 year old son had an absolute blast, along with ten friends from school that he invited for his birthday. He wants to do the same thing again next year! The facilities are great, the instructors are very good with children and a strong emphasis is placed on safety.
by Lex reviewed on 2016-05-16

My son had a great 12th birthday - everyone who attended had the best time ever!
by Denise reviewed on 2016-05-10

Very well organised event, clear instructions and management throughout the game ensure the party had a great time. Having the facility to feed a pack of 12 year olds afterwards saves on time and home cleaning!
by Sean reviewed on 2016-05-04

My son took a couple of mates to play splatball for his 12th birthday party. I cannot recommend oakleigh splatball highly enough. The kids had an absolute ball and so did we as parents joining in on the fun. It was run seamlessly with safety as the number one priority. The splatballs certainly let you know that youve been hit, but not enough to make you not want to play. We will certainly be returning as will all the people we have recommended you to.
by Jessie reviewed on 2016-03-08

Came for sons 12th birthday, staff were great with guiding the kids through safety instructions and then with splat ball. Kids were totally having a great time and the drink break at half time was really needed! Would definitely come again!
by Debbie reviewed on 2016-02-29

My son had his 12th birthday party at the Oakleigh venue. My son and his 9 friends had a blast. The actual paintball session was only one hour but it was enough and the boys were exhausted. Thanks again for a memorable experience
by Lori reviewed on 2016-02-15

My 12 year old had 17 friends at Splatball for his birthday party and they all had an "awesome" time!! This is our second visit to Splatball my 10 year old had his party in July and they all loved it as well! Thanks and we will be back!!
by Kate reviewed on 2015-11-25

Fantastic & well run splatball party for my twins 12th birthday. They invited both boys and girls so the venue was perfect. Fun was had by all and it was very easy to arrange pizzas from Dominos less than 3 minutes away.
by Carolyn reviewed on 2015-11-04

Birthday party for 12 year old girls. My daughter thought it was her favorite birthday party yet. The organizing team were extremely helpful and friendly. Would highly recommend.
by Kaye reviewed on 2015-10-27

We took 15 kids to splat all for my sons 12th birthday, the kids had a great time, staff were friendly and helpful. Easy to self cater bringing our own eskies with drinks and also our own food. Unlimited paintballs is also a bonus as the kids shoot them away in no time.
by Sonja reviewed on 2015-10-12

It was an excellent party experince for my 12 years old son and his friends. The games are fun and the staffs are friendly. So far, very satisfy and would strongly recommand to others.
by Kelly reviewed on 2015-08-11

The boys had an amazing experience at Splatball for my sons 12th birthday. Some of the boys said it was the best party they had been to. The staff is super friendly and helpful and you get value for money because once you book your party, every kid gets unlimited paintballs through the whole session. During the session theres instructors in there telling the boys what their challenge is and making sure everyone is safe. The session also went for quite a while and by the time the boys finished, they looked happily exhausted. The other great thing about this place is that you can bring in your own cake and food, or order at the counter, which makes it so relaxed and flexible for your party. I would definitely recommend Splatball and my younger son now wants his party there too. Thanks guys for a wonderful experience. Tarsha
by Tarsha reviewed on 2015-07-31

Thanks for a great afternoon. You kept 5 active 12 year old boys happy and engaged. You brought the computer games to life
by Mary reviewed on 2015-07-15

My son had his 12th birthday party here with 10 friends last Sunday (22 March) and it was, in the words, of all the boys "AWESOME". It was super-easy to organise, the staff were helpful and friendly, the venue allows you to bring your own food, drinks and cake (we bought heaps of pizzas from nearby Pizza Hut) and provides tables to use, and the splatball was amazing fun. It was one of the best parties my son has had and definitely one of the easiest Ive organised. Well worth the money. Highly recommended. 5 stars!
by Elizabeth reviewed on 2015-03-24

Hi, We celebrated my sons 12th birthday and had a great wonderful time. The support I received when booking it made it very easy to do which is important when your a busy mum. Our referee Libby was amazing! She was a great host and was a real trooper as she had lost her voice by the end of the session. My family and I had such a great time we were talking about it for days and we had already planned another visit soon since we had so much fun. Thank you for the awesome memories!
by Natalee reviewed on 2015-03-23

Had my sons 12th Birthday party at Oakleigh splatball and all the boys had a fantastic time. No extra outlay for more paintballs as with some venues and a full hours worth of splatballing time. Thanks World Series Splatball
by Sally reviewed on 2015-03-23

My 12 year old and his friends had the BEST time!! Still talking about how much fun it was! And easy for the parents.. bring some snacks and lots of drinks for after.... The boys were hot, sweaty, dirty and happy at the end .. what else could you want?
by Tracey reviewed on 2015-03-17

it was my sons 12th birthday and wow not only did he have fun but the response his friends gave back to their parents on the fun they had. And would definitely go back just for fun.
by Joanna reviewed on 2015-03-10

The boys loved their splat ball experience giving it the "awesome" rating! Well managed by the friendly staff who control the play well and make it enjoyable for all even with some 12 yr olds and some 16+ yr olds on the field at same time. One of many good things about oakleigh splat ball is that theres no minimum number even for a party, very sensible and flexible thankyou. We will definitely be back!
by Angela reviewed on 2015-02-16

Great place for a bunch of energetic 12 year olds to have a party! Boys had a blast during splatball. Plenty of tables and chairs for post game exhausted boys to have their food, drinks and the birthday cake. Just a suggestion - would be great if you can put in a couple of drink taps / fountains. Overall, a fantastic experience!
by Fei reviewed on 2015-02-16

We just wanted to say that you were great and very organised, and my husband and 12 year old son had a good experience at Splatball! We would recommend your business and perhaps try the paintball next time.
by Miranda reviewed on 2015-01-27

I recently booked a splatball session at Oakleigh for my 12 year old son and 2 of his friends. It wasnt a special occasion but I just thought it would be a fun thing for kids to have a go at. WOW!!!!! Did they have fun!!!!!!!! The host Dave was lovely, the booking process was simple, the prices were excellent and the splatball itself was brilliant!!! The kids had so much fun and happily raved about it all the way home. It was a very long drive to get there and back as I live in Gippsland, but it was so worth it! I watched in the viewing area and thought it looked like so much fun that I wished Id participated too! And some adults did! The playing field looked great! All in all it was a fantastic day out and they even had a Cafe and coffee bar :) Seriously amazing value for money and so much more unique than a trip to the movies! My son is already asking to go back! I cannot recommend splatball highly enough! You just have to go!!!
by Amanda reviewed on 2015-01-15

My son had his belated end of year 6 get together at Oakleighs Splatball centre. The group ranged from 10 ( my daughter) -to 12 year old boys. The staff were most obliging with my requests. As it was extremely hot on the day, they allowed the boys to have drink breaks and wear shorts and tshirts which were fine. The only criticism would be that a number of balls didnt splat on impact which hurt a little and the group didnt walk away with lots of colour!!! Most children brought a change of clothing and towel which I advised and would recommend for anyone taking part. This was the easiest party I have ever booked. Ordered pizzas which I had delivered. The best critics would be the responses received from the boys. These were; "Best party ever", "Awesome". My son added that he liked how the large playing field had lots of obstacles." Initially I was skeptical of booking such a party but it was safe and did not encourage violence. In fact, the guide that was in the Splatball field was clear and firm. The children received a mask, paintball guns and chest protection. The deal that I opted in was unlimited splatballs and thus I wasnt surprised with additional costs. My group played against eachother and were joined by three more participants which was fine. Thank you to all the team for being so obliging and professional.
by Mary reviewed on 2015-01-12

I took 5 boys to Splatball (12 year olds). They all said they had a great time. They came off the field dirty, sweaty & thirsty but with grins on their faces. I liked the fact that all the paint came out of clothes in the wash! I also liked that we could bring food & drinks if we wanted to. Would recommend.
by Victoria reviewed on 2015-01-12

Unlimited Paintballs
Average player uses 350 Paintballs!

Team Based Games
Including Capture Flag, Check Points, Zombies and more

Action Packed
All games include Unlimited Lives and Unlimited Paintballs

Gear Hire
Face Mask, Splatball Gun, Body Armour

Party Tables
BYO food and drinks welcome

No Minimum Group Size
Bookings of 1 - 150 welcome
Party Prices
Groups 1 to 9
Players
$39.50
Per Person
Groups 10 to 19
Players
$35.50
Per Person
Groups 20+
Players
$32.50
Per Person
A deposit of $15 per player is collected when booking, the balance is then paid on the day. Prices are based on players who attend your party on the day.
START TIMES
OAKLEIGH
Mornings
Afternoon
Evening
9:30am
1:15pm
5:00pm
10:45am
2:30pm
6:15pm
12:00pm
3:45pm
7:30pm
LITTLE RIVER


| | | | |
| --- | --- | --- | --- |
| 12:00pm | 1:00pm | 2:00pm | 3:00pm |
View our Locations...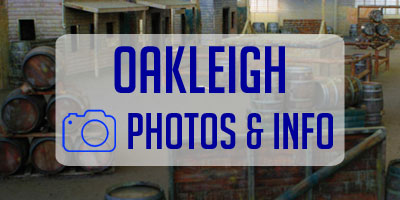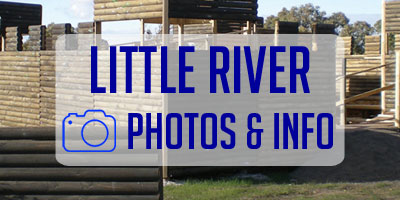 Splatball is a version of paintball specifically designed for kids aged 8 to 16 years of age, although it is still great fun for parents to join in with too. A birthday party at World Series Splatball generally involves facing off against your mates on the battle field, and then reliving it again with some boasting about who shot who over some food and cake after your session. At Oakleigh most groups choose to get Pizza delivered for after their game, whilst at Little River cooking up the BBQ is the popular option.